If you would like to learn the art of decoupage, several workshop weekends are available in 2023 at Anne's studio in Mitcheldean.
March 25th / 26th
May 6th / 7th
October 7th / 8th
You can also buy a workshop for a friend as a present – you can buy a workshop voucher for a day or for a weekend via the online shop on this website. Please email me at anne.maliphant@btinternet.com if you would like the voucher for a particular date, or to ask for a one-to-one workshop on a different date.
NEW FOR 2023
There are also decorative workshops learning how to use gesso and papier-mâché to improve items from your attic such as mirror and picture frames.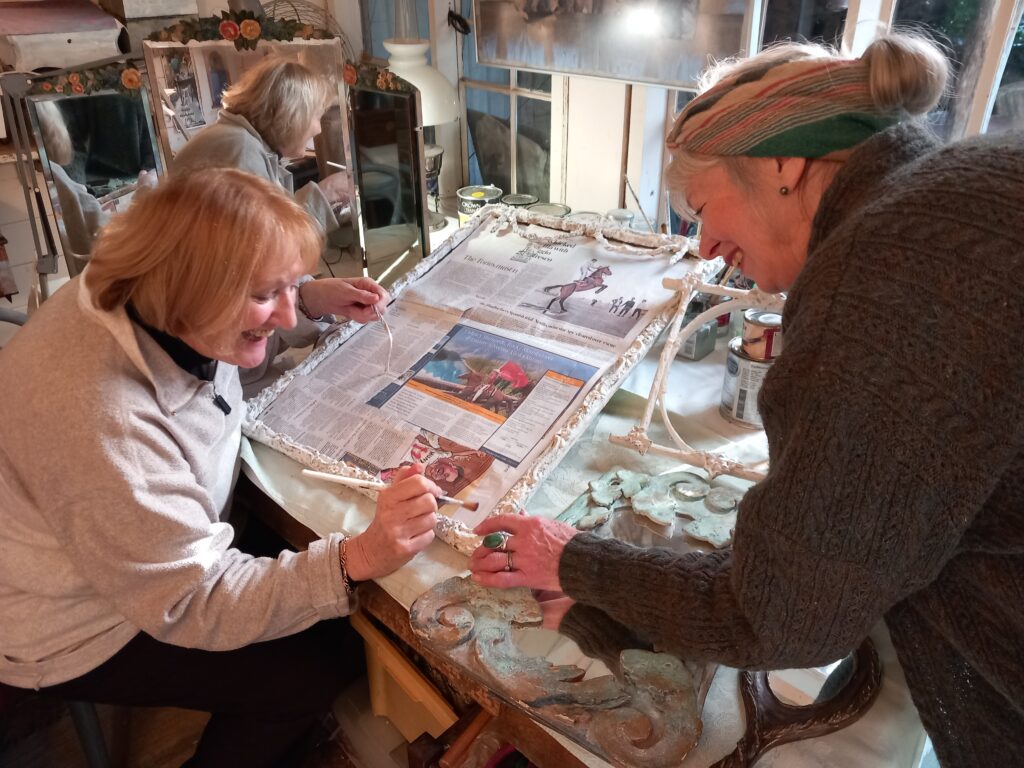 June 10th / 11th
July 29th / 30th
September 23rd / 24th
Book now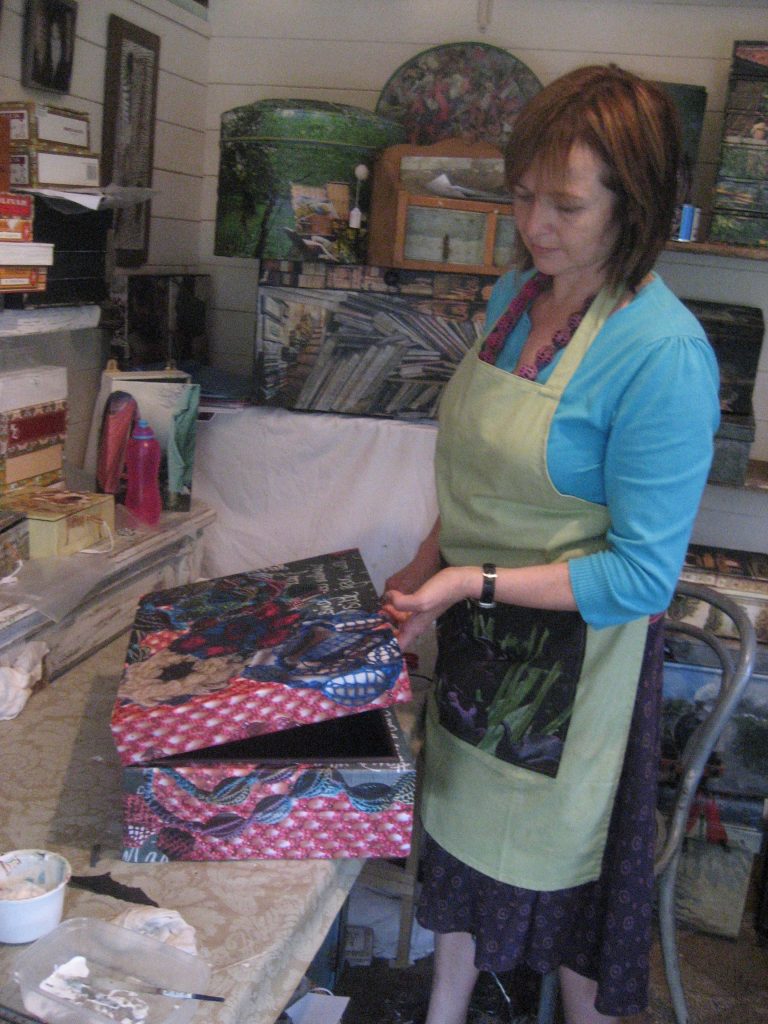 A home-cooked lunch and materials are included in the price – £180 for two days, £95 for one day – and photocopying facilities are available. If you have a box or other items you would like to work on, please bring them along, otherwise blank boxes will be available for sale.
Please email Anne on anne.maliphant@btinternet.com to discuss your booking, and you can pay the whole price or a deposit via the online shop on this website – we look forward to welcoming you.