This is a relatively new departure, using digital photographs from the natural world and enhancing them with my own artwork to create designs for silk scarves.
These scarves – there were four initial designs, with two more added from May 2020, and another from March 2022 – are being made for me by Beckford Silk, who are the only firm in England printing digitally onto silk in this way.
You can buy them from the Online Shop page on this website.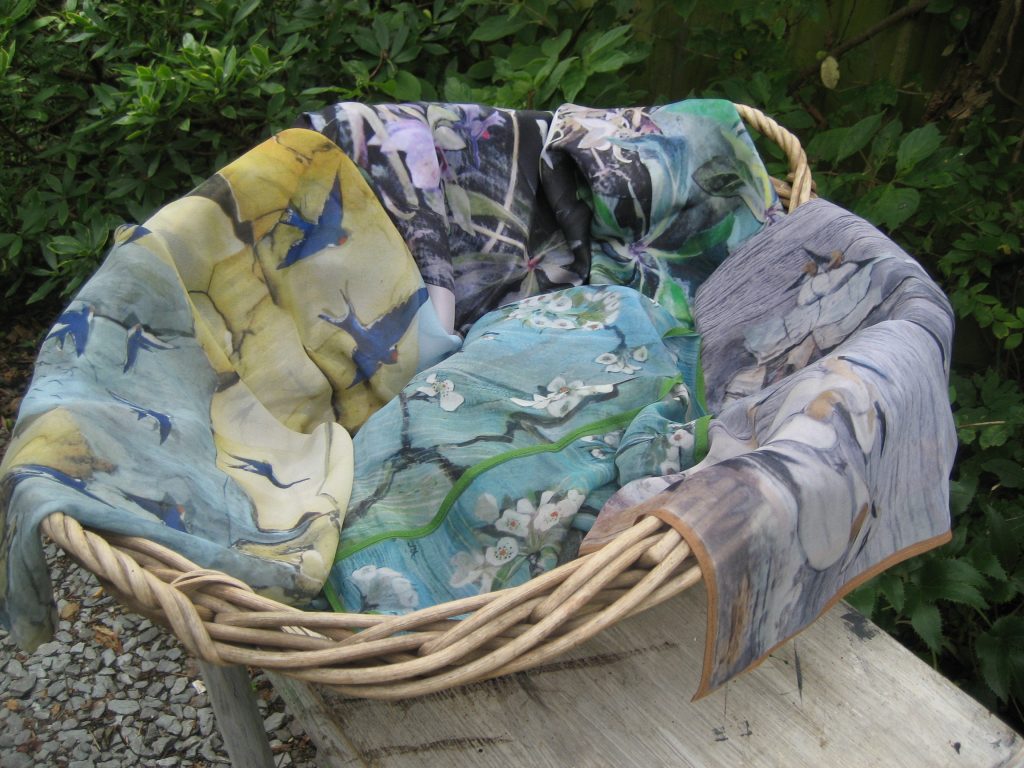 I've worked in the fashion industry before – in the 1980s I had a range of weather ware clothing marketed as "Children of the Forest".