FOREST AND RIVERS OPEN STUDIOS
My studio in Mitcheldean is open for visitors from 10am to 5pm on 1st – 3rd and 6th – 9th July 2023. Come and see my latest work including the chest of drawers below – for more information and a location map please go to the Faropen website – I look forward to welcoming you!
Anne's work is showing at Cheltenham Craft Market in 2023 as below, and we are also looking forward to more craft workshops (see Workshops page).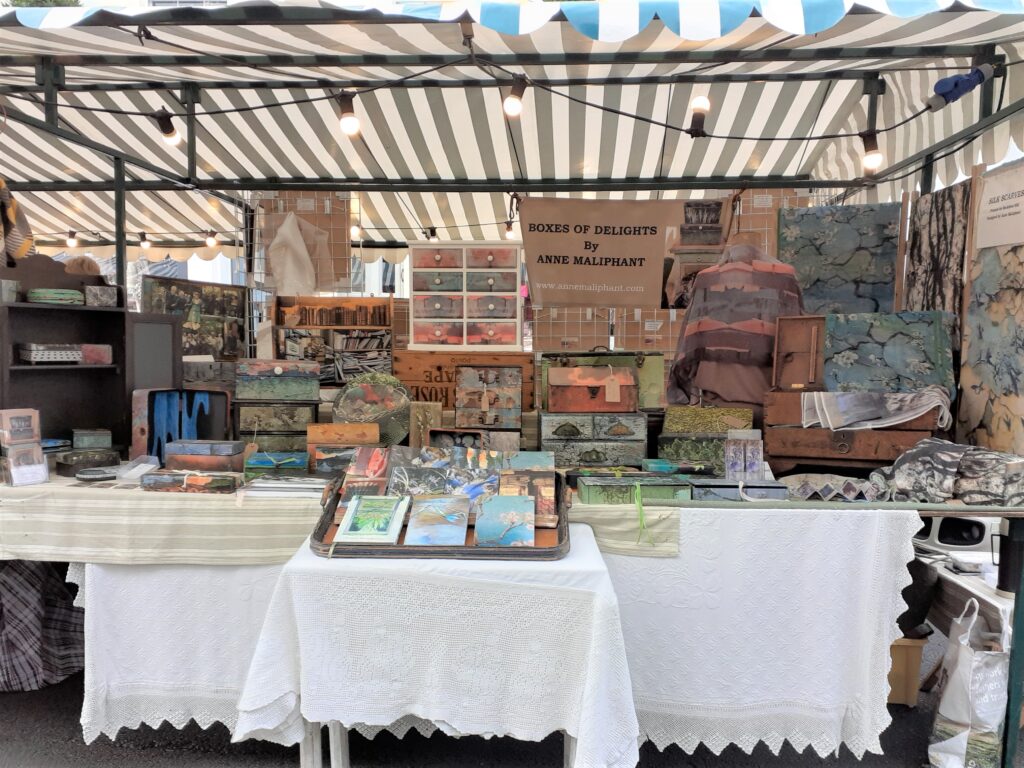 CHELTENHAM CRAFT MARKET at the PROMENADE, CHELTENHAM
Saturdays 25th March, 15th April, 20th May, 17th June, 19th August, 16th September, 21st October and 18th November – see more at Cotswold Markets